Why Practicing Greenwashing Is Not A Good Idea For Your Business?
Greenwashing is a term used to describe a false, misleading or untrue action or set of claims made by an organization about the positive impact that a company, product or service has on the environment.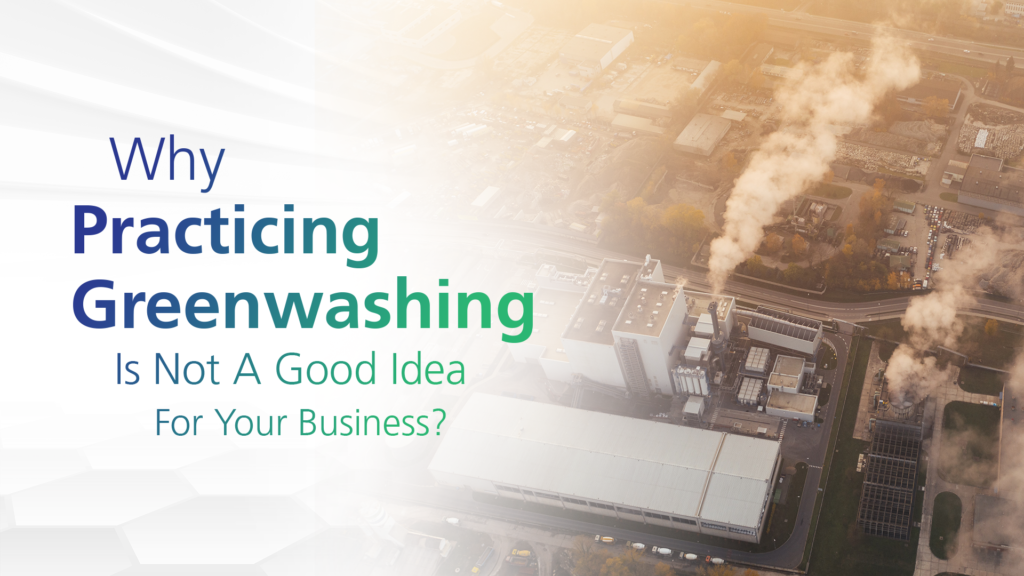 Jay Westerveld, an environmentalist, first used the phrase "greenwashing" in a 1986 essay where he criticized the irony of the "save the towel" movement that was then taking place at hotels. He observed the enormous quantity of waste he had encountered throughout the remainder of the hotel, where no overt indicators of attempts to become more sustainable were there. He said that instead, the hotel was simply trying to reduce costs by not having to wash towels as much while trying to market it as eco-friendly. 
Why greenwashing is being practiced?
Companies have been encouraged to become more environmentally conscious as a result of the expansion of the green economy. A report by McKinsey found that Gen Z (people born roughly between 1996 and 2010) are more likely to spend money on companies and brands seen to be ethical. Another, Nielson's Global Corporate Sustainability Report, found that 66% of consumers would spend more on a product if it comes from a sustainable brand, and that jumps to 73% among millennials 
Therefore, being viewed as a purposeful business help company achieve a high return on investment. 
Greenwashing can take many forms, business can modify a product's name or label to invoke the natural world or spend millions of dollars in marketing campaigns to build an image as an environmentally friendly corporation while in fact, their production process releases tons of CO2 emissions each year. 
What will happen if customers know you are lying about "doing good to the environment"?
According to experts, companies should never lie to their customers. 43% of consumers have stopped buying from brands they find unethical and 71% say they carefully consider corporate values when making a purchase. Trust is vital for consumers to feel comfortable and confident with their purchases. 
Especially, in April 2022, The EU Strategy for Sustainable and Circular Textiles was released and made its point on greenwashing tackling whereby the transparent demonstration of concrete evidence is important to prove that a green product is truly manufactured in a "green" way. Hence, it's high time you should think about adopting green actions seriously if you want to secure your competitive advantage when it comes to exporting to EU market.  
Vietnam's Textile and Garment Industry: Going Green to Take Advantage of Export Opportunities to the EU Market
Let's get real 'clean' work done with rooftop solar 
The rooftop solar system generates electricity directly from the sun which does not pollute the environment or emit carbon dioxide. Switching to solar is a responsible action that will show your business ethic as well as align with modern consumer's expectations emerging from the crucible of global climate change. 
Not only does solar energy brings such ease to our vulnerable atmosphere but it also gives businesses a way out of heavy electric bills and a competitive edge to thrive in the marketplace. 
With rooftop solar, your business can enhance the competitive capacity in the export markets, especially in EU and American countries. A lot of big corporations from these regions require partners in their supply chain to switch to renewables since they have committed to powering their whole operation systems with clean energy since their participation in RE100, led by the Climate Group and in partnership with CDP. This global corporate renewable energy initiative brings together hundreds of large and ambitious businesses committed to 100% renewable electricity. 
VSSES feels honored to bring businesses closer to green energy through our smart rooftop solar solutions, which in turn helps them minimize the negative impact on the environment and gain a competitive advantage in the marketplace. 
Contact VSSES now to enjoy clean energy with zero upfront investment