It's time Vietnam manufacturers took sustainability more seriously
In recent years, social and environmental standards are put on the table when multinational corporations work with suppliers in developing countries like Vietnam. If local manufacturers do not afford changes in line with sustainable and greener production, they will face the risk of losing contract with these MNCs.
An increasing demand for sustainability
Global brands are increasingly working toward the reduction in their carbon footprint. Using renewable energy in their operations and supply chain is an important step in achieving this. Such fashion brands as H&M, Marks and Spencer, Burberry, Nike are just four of 340 influential companies that have joined the RE100, a global initiative commits them to using 100% renewable energy across their global operations.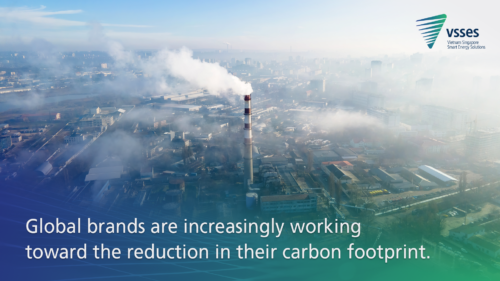 It is not all of the sudden that these big corps are so thrilled about sustainability. After COP26,  Simon-Kucher & Partners, a global strategy and pricing consultancy conducted a major study of more than 10,000 people across 17 countries shows that sustainability is becoming increasingly important in consumers' purchasing decisions, especially as consumers see themselves, along with for profit companies, as the primary catalysts for change.
"Millennials and Gen Z are becoming a force to be reckoned with as they continue to represent a larger share of the consumer demographic. Companies that don't have sustainability as part of their core value proposition need to act now to protect against future reputational impacts and loss of market share," said Shikha Jain, author of the study and Partner at Simon-Kucher & Partners.
The case of Shein, the fast fashion giant left a lesson that any companies do not sustainably operate then they will not sustainably succeed.
Shein rose fast to be a top-of-mind brand for its cheap price, trendy pieces and more importantly leveraging online platforms. However, the company was soon listed as "A brand you should avoid at all cost" on media for its harmful impact on environment and labor law violation.
Rethinking about their impact on environment is now a must for any global brands who want to stand strong in future competition. Especially when information now spread like wildfire due to the boom of social media and consumers have more available options than ever before.
Vietnam's manufactures: how to win in export market?
We all acknowledge that MNCs are placing emphasis on social and environmental standards when working with suppliers. Polluting manufacturers that do not put green energy solutions into use may face a refusal of their products or a halt of new orders.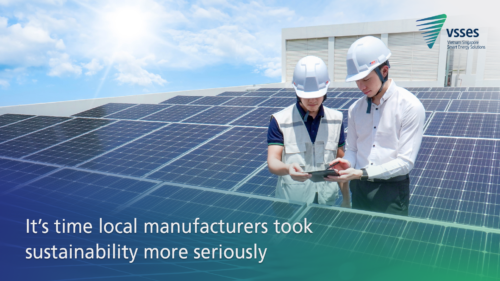 World Bank Country Director for Vietnam Carolyn Turk recommended that to boost economic growth and attract FDI sustainably and effectively, the country should pay more attention to digital transformation and green technology application to production and business activities, which will help manage climate change impacts and adapt to this global phenomenon.
If you want to become more competitive in the export market and win business contracts, it's time you turned to renewable energy, such as rooftop solar power.
Applying rooftop solar power does more than helps you find customers & partners, it also saves up to 60% of your electricity bills and in turn gain profit. Moreover, the grid-tied solar energy systems are built, owned, operated and maintained by VSSES with no financial outlay by you for the installation or operation.
Do you want to become a sustainable business with rooftop solar energy? Read this article to get more insights.
Or contact us now:
0274 730 7999
contactus@vsses.com