Sustainability growth for businesses with rooftop solar energy
Not only helping businesses owners in Vietnam to save costs in production and business, the use of rooftop solar energy can increase brand values and customer recognition of their products. Let's see how solar energy can positively impact your business revenue and profit now and later.
Solar helps improve corporate's image
Corporate Social Responsibility (CSR) that related to environmental protection is perhaps one of the most underrated aspects in the mind of business owners in Vietnam. By going solar, it is the best and simplest way to strengthen their company's image as it indicates to the public that you, as a businessowner, take it seriously when it comes to business sustainability and environmental protection.
Simply put, instead of relying on the rising cost of conventional electricity from EVN, you have replaced it to power your business with clean energy and helped to reduce the carbon footprint in the environment.
Solar brings more customers to your business
According to a 2017 international study by Unilever, 33% of consumers are now selecting brands that are committed to be green for positive environmental protection. In a survey conducted by GreenPrint in March 2021, showed that the 56% of American consumers willingly pay higher price to use products that are friendlier to the environment. Business owners in Vietnam who export their products to North America should definitely take this into consideration as clean energy use can help promote their product and make their company's brand more competitive.
In addition, your business is also able to stand out from the crowd with solar. In a competitive industry, your products' price and quality might be similar to your competitors. However, with solar energy, you can remind your customers that what they are buying comes from clean energy use. In a research by Centrica Business Solutions, respondents agreed that organizations with established formal energy strategies aligned with their business priorities will perform better financially and easier being recognized by customers.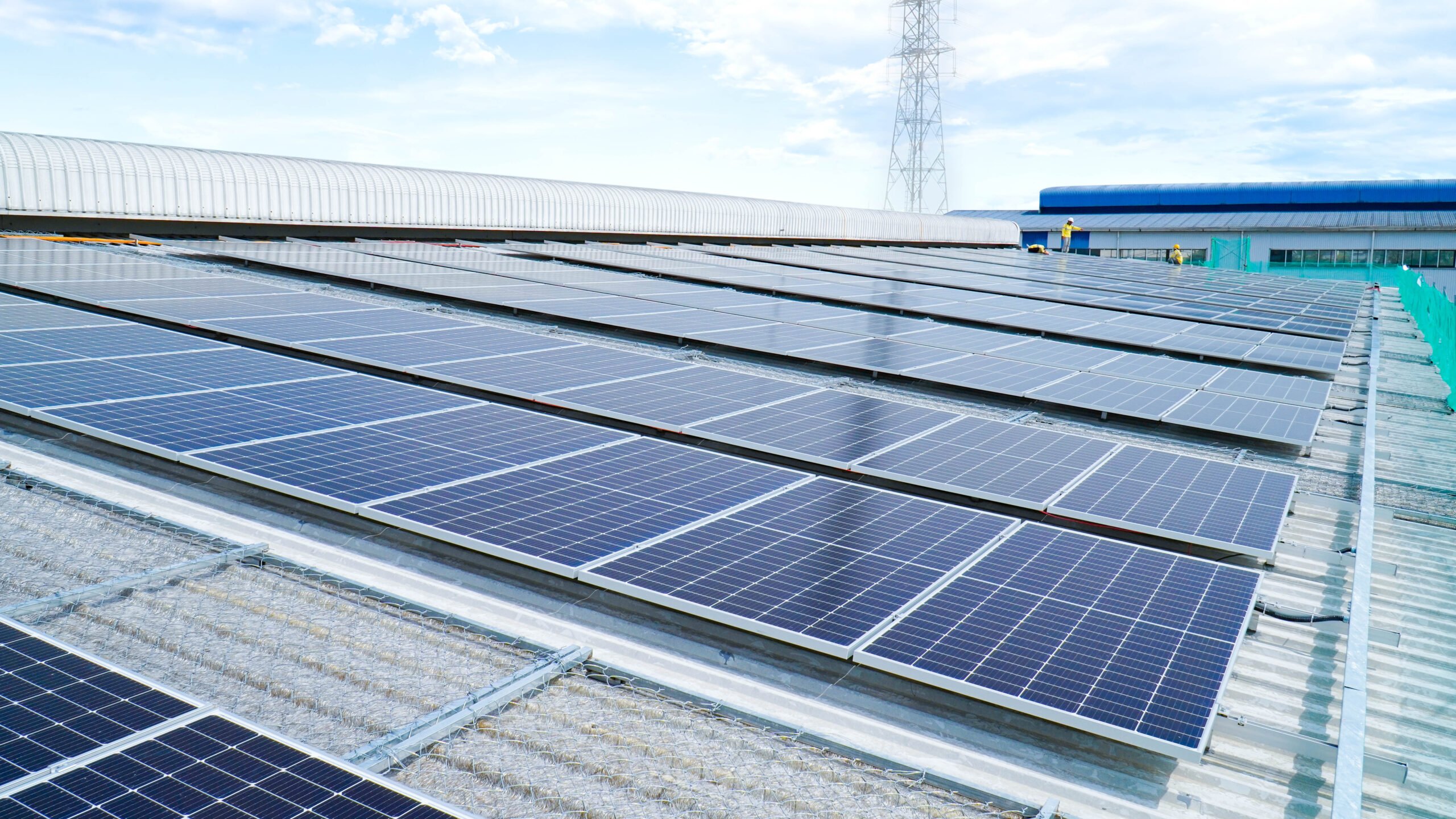 Solar brings more profit to your business
Going solar allows business owners in Vietnam to generate their own clean and reliable energy that is cheaper than EVN. During the next 25 years, business owners can enjoy cumulative savings from the yearly low operating expenses. It is an investment that you as the business owner can proudly share with your stakeholders, customers and communities. Aside from revealing the profits earned in the yearly financial statement, you can also share with the public the amount of carbon savings your business has helped to contribute in creating a greener environment.
Today, more companies around the globe are joining the green energy use movement. Companies such as Ford Motor or Nike are heavily investing in reducing carbon footprint of their production by using renewable energy sources in manufacturing. "Sustainability has become a priority for business", according to Eliza Erskine, Founder of Green Buoy Consulting. The consumer is the driving force behind this green trend, in which Nielsen's research shows that the majority of the consumers of every generation believe it is important for companies to implement programs to improve the environment.
As clean energy use becomes the new normal in the future, VSSES will always be a supportive partner to all business owners in Vietnam. Our number one focus is to help your business to rely less on conventional energy that has a rising cost, provide the best quality rooftop solar energy solution and strengthen your business's brand through sustainability efforts.
Author: Hai. L – Business Development Department – VSSES