VSSES wins Innovative Sustainability Project Of The Year Award at Solar Future Awards 2021
Vietnam – Singapore Smart Energy Solutions JSC (VSSES) was conferred the Innovative Sustainability Project of the Year award at the Solar Future Awards Ceremony 2021 held on November 9, 2021 in Vietnam. Winning this award is a great testament to VSSES's credibility as a company that implements rooftop solar solutions of the highest quality and […]
Vietnam – Singapore Smart Energy Solutions JSC (VSSES) was conferred the Innovative Sustainability Project of the Year award at the Solar Future Awards Ceremony 2021 held on November 9, 2021 in Vietnam. Winning this award is a great testament to VSSES's credibility as a company that implements rooftop solar solutions of the highest quality and safety standards, while bringing economic benefits to its customers as well as ensuring social responsibility to the community.
The Solar Future Awards promote the development of Vietnam's renewable energy and solar projects to achieve a sustainable future. It is presented to companies with technological innovations and groundbreaking solutions, making a substantial contribution to the success of the solar energy industry.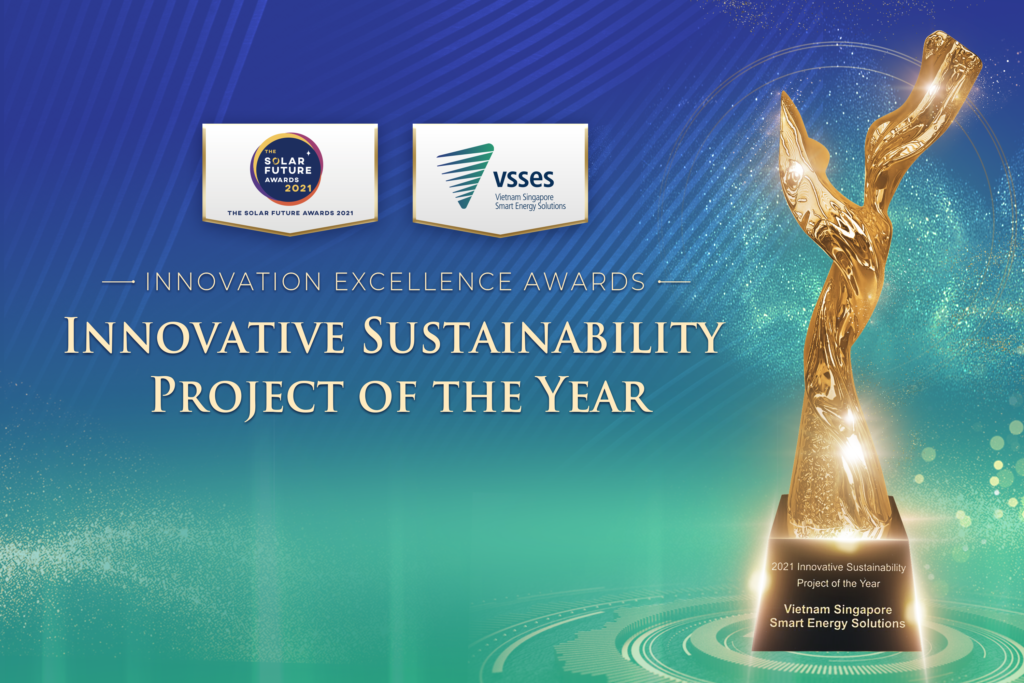 Established in 2020, VSSES leverages Sembcorp Industries' expertise as a leading solar energy provider in Singapore. VSSES delivers renewable energy generated by solar systems on the rooftops of factories at the integrated townships and industrial parks developed by Becamex IDC Corporation and VSIP. Both developers are supportive of more sustainable industrial developments, including lower carbon emissions at the industrial level.
The grid-tied solar energy systems are built, owned, operated and maintained by VSSES with no financial outlay by customers for their installation or operation. The solar energy systems are backed by a high-tech digital platform that uses real-time tracking devices to remotely monitor the output of every single string of rooftop solar system installed at the industrial parks. The platform provides enhanced visibility over operations, and enables maintenance and troubleshooting teams to be swiftly deployed when needed – making the operations of solar assets more robust and reliable.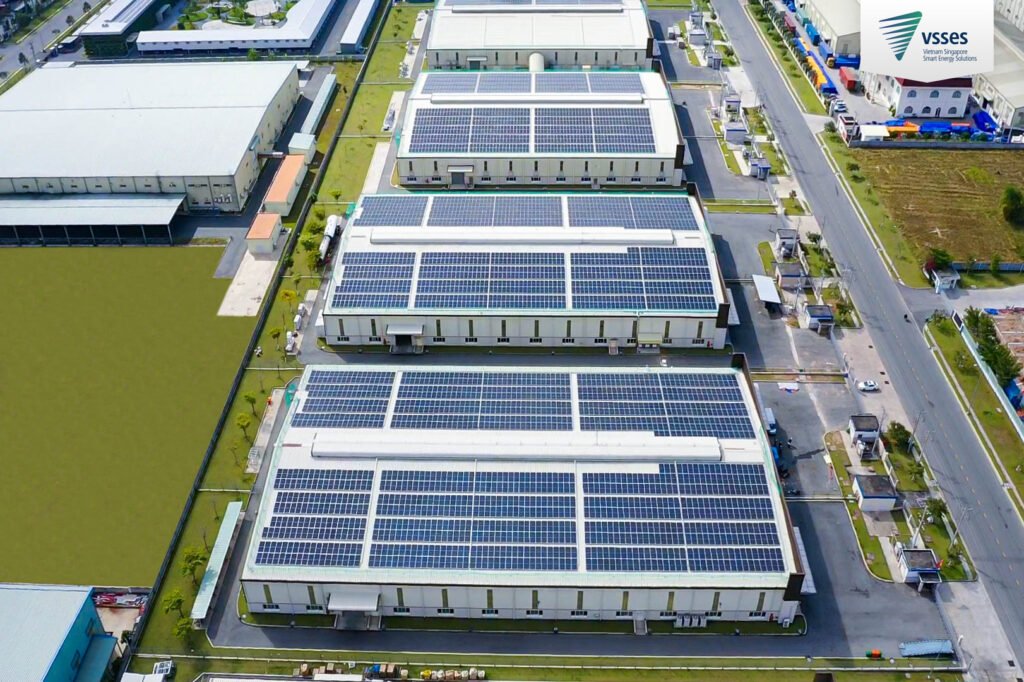 As a safety innovator, VSSES adopts a comprehensive three-dimensional structural assessment during pre-project implementation to ensure 100% tie-off fall protection through the roof's controlled access zone. To raise safety standards in the industry, VSSES also awards contractors that demonstrate workplace safe practices during and after project implementation.
Mr. Andrew Toh, General Director of VSSES, said: "VSSES will continue to support Vietnam's transition to a low-carbon energy future through our best-in-class solutions and good safety practices. We believe these are our cornerstones to elevate the industry standards and to ensure the sustainability of our projects, bringing long term benefits to our customers and the community in Vietnam."