Happy 1st anniversary to VSSES
Incorporated in June 2020, Vietnam – Singapore Smart Energy Solutions JSC (VSSES) aims to be an industry role model in pioneering smart energy solutions in Vietnam and plays our part in creating a sustainable future.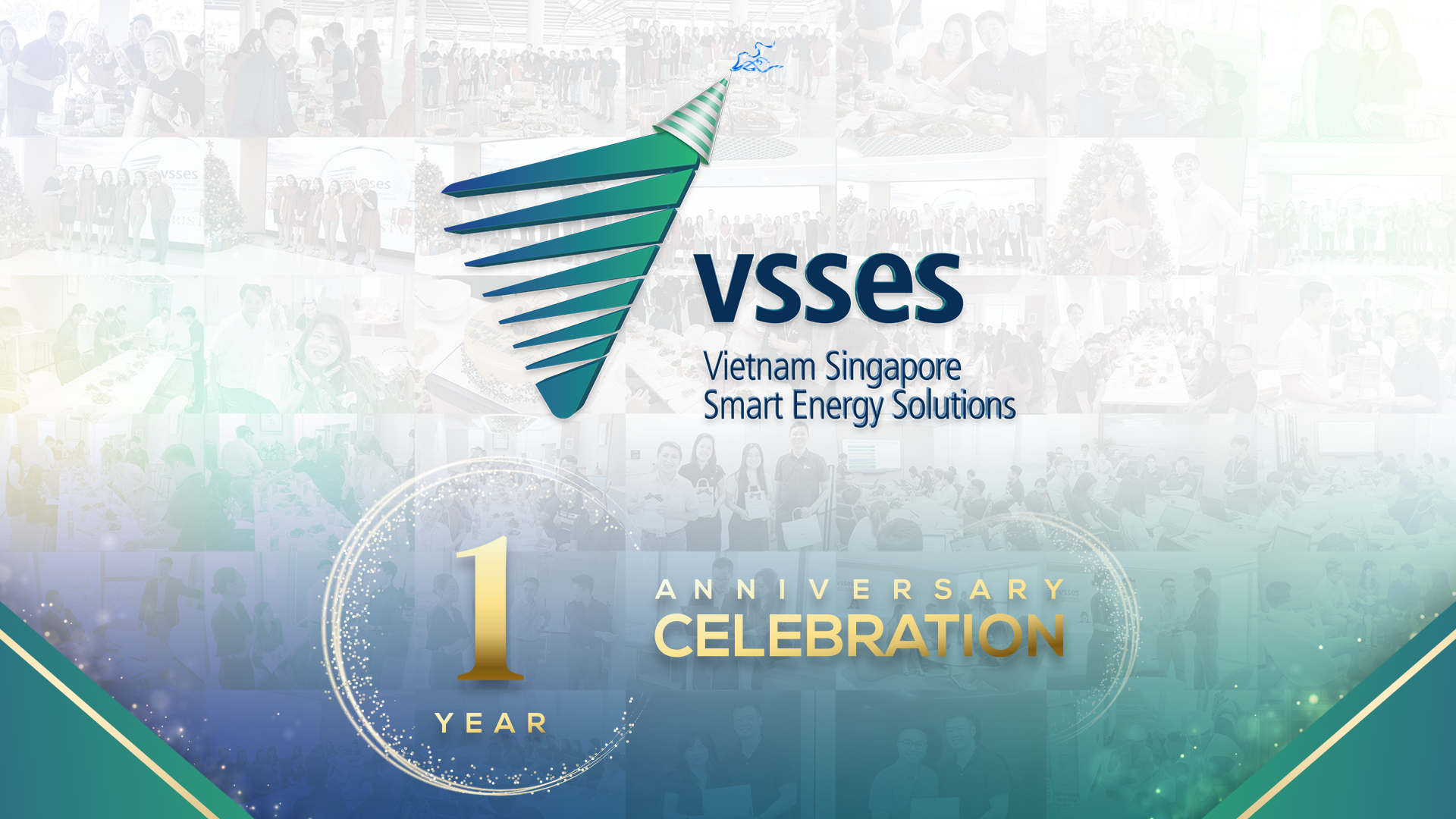 VSSES has a strong mandate to deliver sustainable economic and environmental benefits to our customers, stakeholders, and communities through the provision of best-in-class rooftop solar solutions within VSIP and Becamex facilities across Vietnam. Through the direct interactions with rooftop owners, VSSES is well equipped with the knowledge of our customers' expectations towards safe and effective rooftop solar deployment and is able to provide tailor-made solutions to the customers such that they can enjoy green energy at a more competitive tariff effortlessly, and also contribute to creating a greener environment.
After 1 year of operation, VSSES has 10 rooftop solar projects with a total capacity of close to 10MWp installed and under implementation.   On this special event of our 1st anniversary, we want you to know that your trust and support have always been the biggest drivers for VSSES's continued growth! Thank you so much for this.
We would also like to thank the VSSES team who has gone the extra mile to make all these possible. Our achievements are possible because of the hard work, belief, passion and dedication of our team members. In VSSES, we believe that our people are our biggest assets. We have a strong team of more than 30 aspiring individuals with diverse and relevant skillsets to lay the foundation for more growth. We offer a creative, dynamic and professional working environment to constantly stimulate the learning curve of each individual.
Happy 1st anniversary VSSES! Let's journey forward through thick and thin together towards a more sustainable future.